Look Your Best
Feel More Confident
Achieve up to 10x hair density in minutes and lasts all day!
MEET OUR FOUNDER
Elite Hair Fibers, unlike many other hair fiber brands, was created by our CEO who has been dealing with thinning and balding to a full Norwood 6 level. Brian has gotten hair transplants but they do take years to grow in, especially if you have to do more than one. His goal when developing the product was to make something so effective it would give you instant confidence for a low price. Elite Hair Fibers are for everyone that doesn't want to medicate, undergo surgeries, or is having stress waiting for hair to regrow. We will soon have a whole page dedicated to Brian's hair growth journey.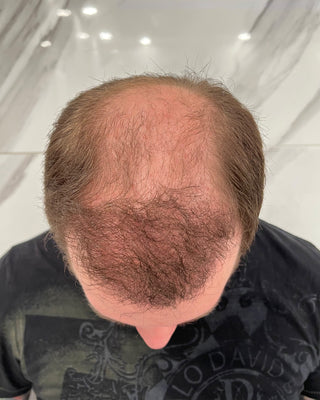 NOT SURE WHAT COLOR YOU ARE?
Check Out Our Starter Kit
Start looking your best today with our Elite Hair Fibers Starter Pack! Comes with Elite Hair Fibers (12g), Fiber Spray, Applicator, and Hair Line Comb.
Elite Volume Powder
Use our volume powder to give your hair extra volume that lasts all day long! Comes in strong and medium hold to fit your needs! Pair with our fiber spray for even more hold!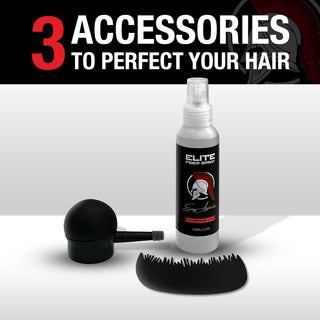 Elite 3-in-1 Kit
Start off right with our 3-in-1 Kit! Use our setting spray to help keep your fibers in your hair all day long; adding even more wind and water resistance! Also comes with our applicator and hair line for easy, targeted, application!